Stop losing leads from
forward them instantly to your inboxes
your instant email answer Buddy!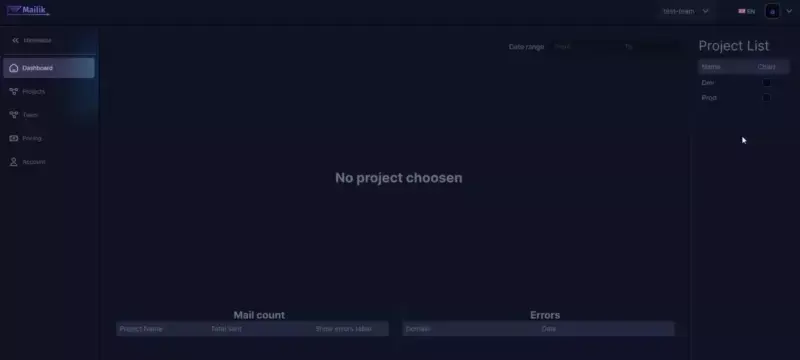 Streamline your workflow and take control of your data effortlessly with our user-friendly solution.
Say goodbye to the hassle of juggling between various platforms or integrations - with our easy to use app, you'll effortlessly oversee responses from any number of channels and ensure they reach the right recipients. lets you handle form responses without the need for complex CMS or any other integrations. Streamline your workflow and take control of your leads with our user-friendly solution.
Pricing
Plans crafted for your unique needs!
Free
Best for personal use, educators or small non-profit projects
Start free
$0
One project will be free forever
.
Recommended for
Junior developers, students, educators, sole proprietorships, MVP products and services.
Basic
Best for freelancers or small and growing companies
Start basic
Recommended for
Freelancers, individuals and small businesses who want to seamlessly manage their form responses.
No limits!
Best for medium and big companies
Start pro
Unlimited email capacity
Availability to add multiple addresses
Recommended for
Companies and organizations that require unlimited email capacity and advanced features.
How can we help you?
Read some of the most frequently asked questions
How does this service work?
Mailik provides am easy integration that allows you to automatically send form responses from your application to the app. Simply set up the integration using the instructions provided, and form responses will be gathered automatically.
What types of applications does this service support?
Mailik supports a wide range of applications, including websites, web apps, mobile apps and other online platforms that use forms, surveys or customer support messages to gather responses.
Do I need coding knowledge to set up the integration?
No, you don't need extensive coding knowledge. The service offers user-friendly instructions and documentation to guide you through the integration process. However, basic knowledge of modifying code or application settings may be required.
Can I receive responses from multiple forms?
Yes, you can receive responses from multiple forms or applications simultaneously. The service allows you to configure and manage multiple integrations, ensuring that all form responses are delivered to designated email addresses.
Can I integrate this service with email providers?
Yes, this service offers integration options with popular email providers such as Gmail, Outlook and others. You can link your email account to the service to seamlessly receive form responses in your preferred email client.
What if my email server stops working?
Mailik has specific security measures to account for that. All outgoing emails are checked and marked for deliverability inside the application. Upon sending, they will appear with a flag indicating whether the email was successfully delivered or not - which will be flagged as an error. This way, you can easily track the status of your responses and take appropriate action if needed.
Can I customize my email form responses with videos and graphics?
Currently, that is not possible. However, we are working on adding this feature in the near future. Stay tuned for updates!
Are the form answers handled securely?
Yes, the service takes data security seriously. All form responses are encrypted during transmission using industry standard protocols, ensuring the privacy and security of the data sent to your email.
Can others work with me on projects?
Absolutely! We encourage collaboration and teamwork on Mailik. There are no limitations on the number of members who can work on a project. Feel free to coordinate and communicate with other team members to divide tasks, share ideas, and work together towards a common goal. Happy collaborating!
What if I encounter any problems?
If you encounter any problems while using our project or have any questions, we are here to help! Here are a few options for getting support: 1. Discord Join our Discord group and ask your questions there. Our community members and developers will be happy to assist you. https://discord.gg/9Hw698ZNee 2. Email You can also reach out to us via email at [email protected]. Please provide a detailed description of the problem you are facing, and we will get back to you as soon as possible. We strive to provide timely and helpful support to all our users. Don't hesitate to reach out if you need assistance.
Gather replies automatically.
Don't use CRM to manage form responses.
Start now